Hello everyone,
I'm here to expose the sad truth about the sex-god who goes under the name of Mr.K. I have combined evidence to all these facts therefore they are real. I expect Mr.K to be banned from webchat because he burned a mattress. If you didn't know I'm a mattress expert and I am severely insulted by this act of hatred. Mr.K claims that his friends went on and burned a mattress and allowed the smoke to cause global warming which resulted in the extinction of the dinosaurs millions of years ago. My results are below.
---------------------------------------
Below is a picture of Mr. Loser burning the mattress.
As you can see in the picture above, Mr. Gayman is the black male. He plays a prominent role in his clan, he takes control of the situation-- making sure that he is the one who is going to take the bullet. On the other hand, his white privileged friends are his body guards.
------------------------------------------
This is a picture of Mr.L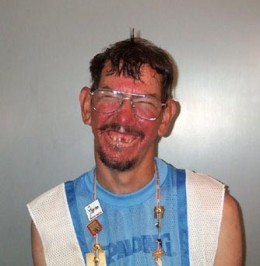 He is a happy man who works at android. But due to Jedi Knight: Jedi Academy he became more like Spock who ate weed. He is a fat hacker who jacks off to Zebraks because he has no life.
----------------------------------------------------
In conclusion. Mr. K should take this L as an award for being a hacker. He is a fat good-for-nothing loser. I can confidently say Mr.K is the result of a broken condom and a failed abortion. Mr. Fattie McGaypants should be banned for taking a load onto pete's ugly face. Don't believe me? Well shove it up your ugly ass.
Ending song:
i will upvote only cause true

arsa




Posts

: 19


Join date

: 2016-03-29



finally this criminal will get what he deserves, he had it coming to him for a long time already

Mr.K




Posts

: 37


Join date

: 2016-02-08



Mr.K wrote:finally this criminal will get what he deserves, he had it coming to him for a long time already
ye boi
Why ban I wanna read forum boards (

bro




Posts

: 455


Join date

: 2016-03-01


Location

: Germany




---
Permissions in this forum:
You
cannot
reply to topics in this forum